Ah, the last segment of this thing I have done for the past 2 years I think... September through December. Well, December isn't over but the best photography stuff probably already happened so here goes :
September started off strong when my friends came to visit Asheville. Nick ollied a bump to bar in Weaverville.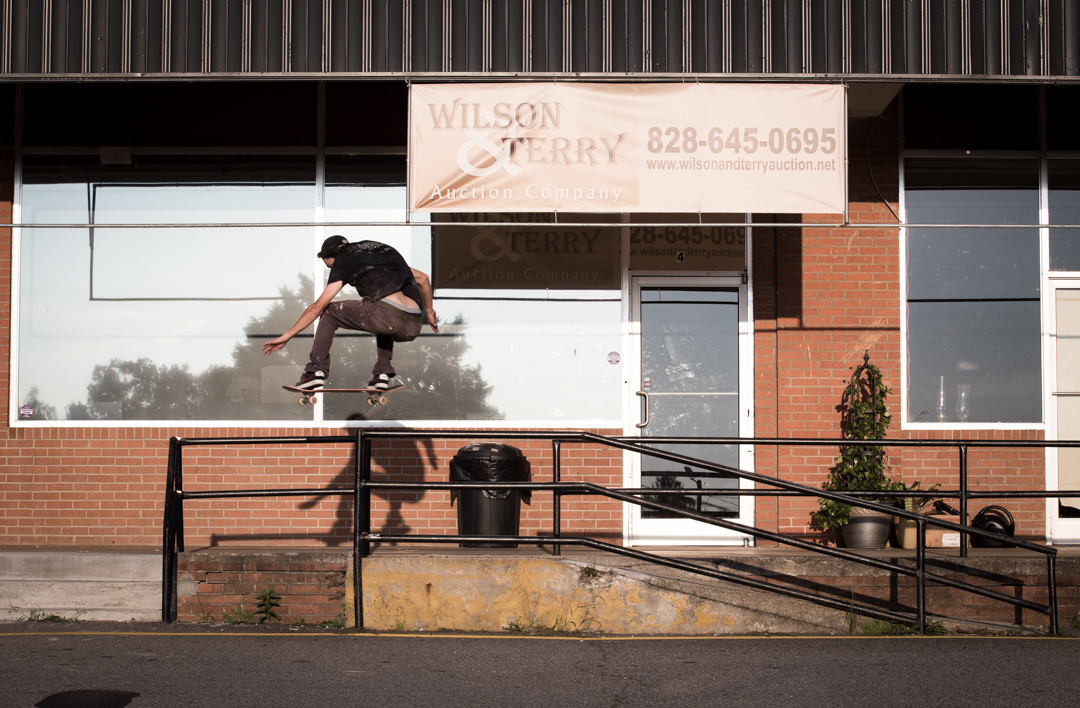 Wells did too. Then he moved up here.
I made a quick run down to Ocean Isle to shoot a wedding for James and Jess. It turned out to be a beautiful day with beautiful light and great people.
Jess took in the calm of the ocean before saying "I do."
James' friends were pretty stoked.
Nothing could come between these two, except maybe the sunlight in these two photos.
Back up the mountain, October proved to be a great time to hit up the Cherokee park with JT and some other buddies. There's a lot of back smiths on this "Best Of" compilation right?
Top view's not bad either.
The boys dug out a little piece of this old water slide and got to work. Rodrigo liened to disaster once or twice.
Then he sat down in some nice light with nice surroundings.
Halloween weekend proved to be a good time to split for Richmond's one and only Lost Bowl. Ben Bradford got some licks in before the party.
People started showing up and Travis lit the fire. With gasoline of course.
Then Talba pole-jammed a flaming log and it was notably one of the greatest moments of 2016.
Ben did a front rock amidst a frothing crowd of dressed up skaters.
A fine example of costume, Rufio steezed out.
When Dave shows up, skateboard tricks will be done. Boneless in the deep end.
Vakos was also there, notably very hard. Crail grind over the deathbox.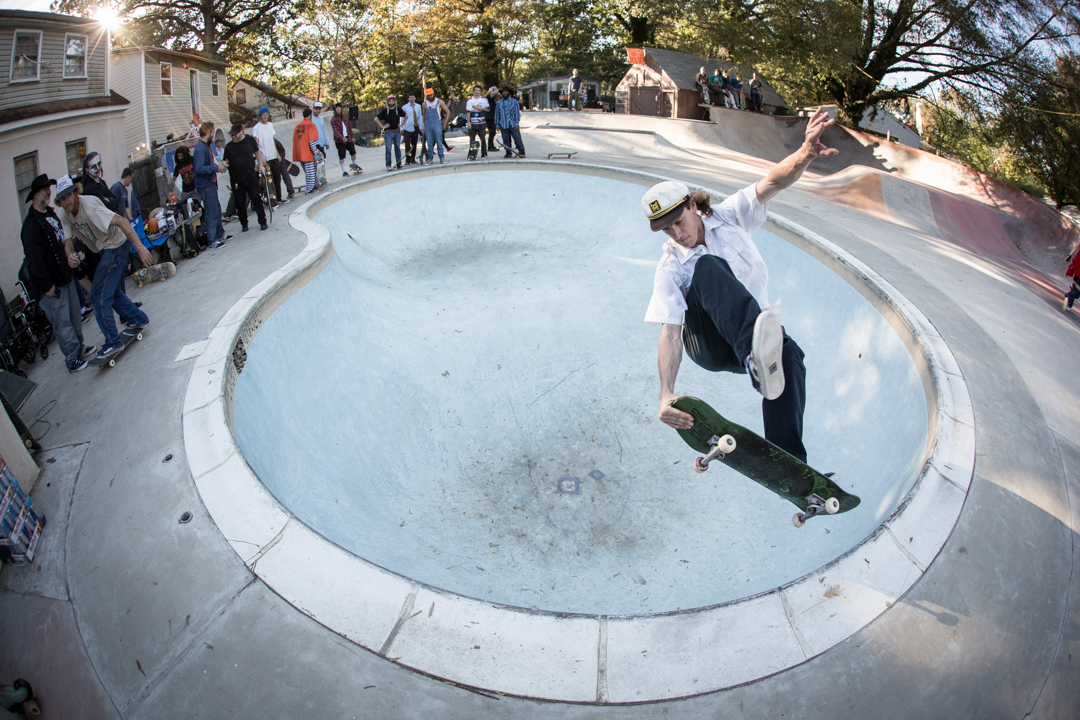 This is Mike. I've never really met him but he rips too. Judo, no tail smack.
On the way back, Alex, JT, and I hit up Sam's bowl in the middle of nowhere. Alex did a disaster on this thing and my flash was not covered by him but it's ok actually.
Back in Asheville at the Foundation on Halloween day, looks like Yung Danny got spooked when Will bailed. Hotrod in the background looking like he's about to have a great time.
Alex, disaster in another place and another outfit at another time.
Jesus showed up and did a sweeper into the bank.
Will came through with a spooky hurricane at sundown.
Then he popped a large ollie to show off that fresh Brainstorm Skateboards graphic.
Josh did a nosepick thing too.
On a different day at Foundation... Caleb did a backside air to disaster with some strobes on him. Well at least one strobe because the other one didn't want to work.
Rodrigo did lien tail with the very same strobe setup. Other photos from this day are classified until SkateBoner Issue #7 comes out.
Justin (pictured above), Danny, Logan, and I split for the sunny shores of Wilmington one weekend, dubbing it the "South of the Broner" tour. We stopped off at South of the Border to check some spots and all we came away with was this alligator boardslide. Other photos from this trip are classified until SkateBoner Issue #7 comes out.
We skated the Space. Timmy did a pivot fakie for the love.
We came back to Asheville and Justin still had the fire in him. And he's working on an interview for my zine... So he back lipped up these curbs through the crack and all.
Here's a lifestyle pushing skate shot showing Justin's true aggressive side.
A weekend or so after the Wilmington trip, we packed up Justin's car this time and went to Charleston. I had never been. Bob's ramp was amazing.
Christian did a 5050 to warm up while I stood uncomfortably close to a wall 10 feet above the ground.
Willy G did a lipslide for the instagram. Other photos from this session are classified until SkateBoner Issue #7 comes out. Am I trying to hype it up a little? Maybe.
That night we went to Otis' bowl and it was big and scary and kinda cold. Otis had no problem boosting backsides out of it though.
Remember the girlfriend I told you I met back in May? I made a few trips down to see her and her son in Alabama. This is Porter. His leaf-throwing sums up how I feel about fall weather.
Yes, fall weather is great.
Toys are also great. The little guy will tell ya the same.
This sums up how I feel about winter weather.
I let young Porter take a few photos and he took this one. It's kind of a selfie, kind of a candid, but it's actually a pretty cool accidental moment. Oh yeah, this is Claire. She's awesome.
So to put an end in the December section, I drove down to Wilmington another time and played skateboards with my friends for Sunset Park of the Road. First stop : Talba's treehouse vert ramp. Eric McGuiness does a proper frontside air to heat things up.
The man known sometimes as "Striker" does a crail grab 5-0 and does it well.
One of the challenges was to pierce your ear with a blowgun. Marky stepped up to the challenge.
We moved from Talba's to the Crat3r and good times were had. Mincher smithed over the deathbox.
From there we headed down the road to the rainbow bowl. There was a bit of a crowd issue in the bowl at first.
People from all over the place enjoyed cold beverages in a plethora of different ways. These two chose to imbibe via wizard staff.
ZTR had a wizard staff of glass which made him more of an overlord type. He ruled the park that day for sure. And on that note...2016 - you were weird, you were great, you were not so great...2017 - here we come.